PRP ANNOUNCES FINAL CLOSING OF $425.15 MILLION INDUSTRIAL PORTFOLIO ACQUISITION
The closing of a five-property logistics portfolio between PRP and CRG includes over 4.52MM Square Feet of Class A logistics properties 100% leased to investment grade credit tenants with 15 years of lease term.
WASHINGTON, DC – February 8, 2022 – PRP, one of the leading investment management firms focused on credit net lease investments, announced today that it has closed the final acquisition of a five-property logistics portfolio. The purchase price for all five assets was $425.15MM. The five-property portfolio includes 4.52MM square feet of newly-constructed Class A distribution centers fully leased to investment grade tenants. Tenants in the portfolio include (i) a global on-line retailer, (ii) one of the largest home improvement companies in the United States and (iii) a leading global manufacturer of power tools. The five properties are located within strong distribution markets including Houston, TX, Greenville-Spartanburg, South Carolina, St. Louis, Illinois and Birmingham, Alabama.
Joseph Neckles, Managing Director of PRP's Net Lease Investment platform stated, "We are thrilled to have worked with CRG on this important and strategic portfolio transaction. These five properties are well-located within major national distribution markets. The properties are built to the highest modern development standards with heavy emphasis on ESG considerations. The quality of the portfolio is exemplified by CRG's ability to attract top-tier corporate users at each property."
PRP plans continued growth of its best-in-class portfolio of single-tenant industrial and office properties in 2022. Other recent PRP acquisitions include the Honeywell Global Headquarters in Charlotte and the AmerisourceBergen Headquarters in greater Philadelphia.
CRG was represented in the transaction by Esmael Hill, Managing Principal of The Net Lease Group in Atlanta.
About PRP
PRP is a real estate investment management company with a focus on mission-critical logistics and corporate headquarters facilities leased to investment-grade companies on a long-term basis, investments in Opportunity Zones, investments in existing data centers and land zoned for data center use, value-add multifamily apartments and value-add office. Founded in 2005, PRP executes these strategies and asset manages a national portfolio of assets on behalf of its institutional investors, family offices and financial institutions. PRP has proven expertise in selecting and managing attractive risk adjusted real estate investments located in major markets throughout the United States. Since its formation, the company has acquired, developed or invested in 46 assets with a value in excess of $5 Billion in all property sectors. PRP is privately held and is headquartered in Washington, DC. PRP is a creative buyer and seller of real estate and considers a variety of equity and debt investment structures. For more information on PRP, please visit www.prprei.com.
About CRG

CRG is a privately held real estate development firm that has developed more than 9,000 acres of land and delivered over 200 million square feet of commercial, industrial, institutional and multifamily assets exceeding $12 billion in value. CRG leverages a powerful North American platform with local market expertise and offices in Atlanta, Chicago, Columbus, Southern California, St. Louis and Philadelphia. CRG's philosophy of developing for the future and anticipating the enhanced needs of next generation users led to the creation of its industrial brand, The Cubes, and its multifamily brand, Chapter. For more information, visit CRG's website at realcrg.com.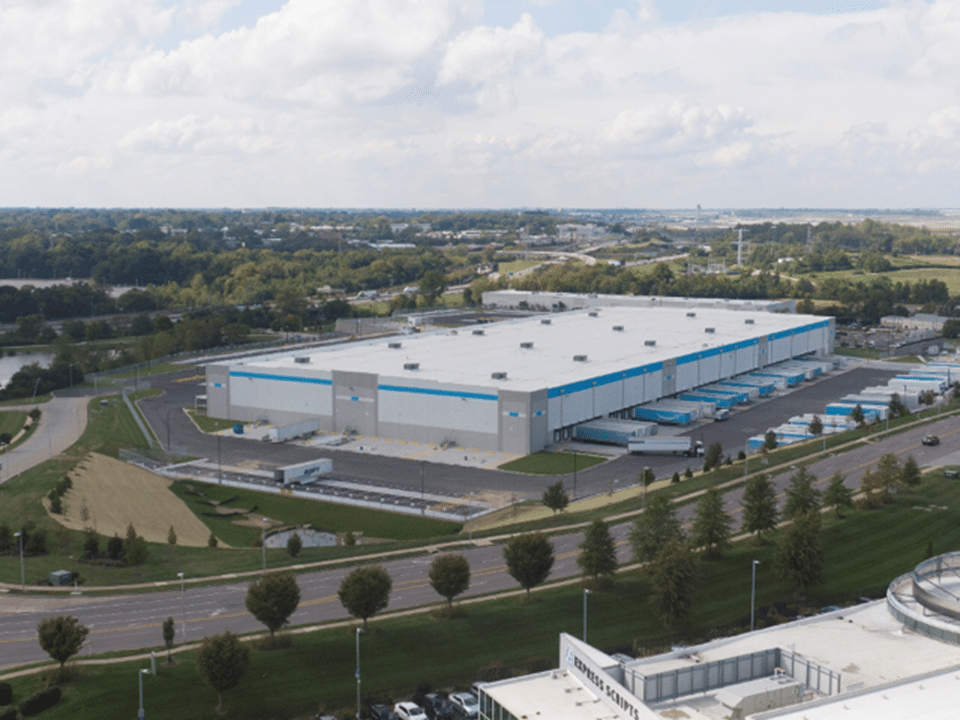 CONTACT: Colleen Ramsey
PRP, LLC
202-741-8400